North American Bowling News
---
Weber Extends Record with 45th PBA Regional Title in Fishers, Indiana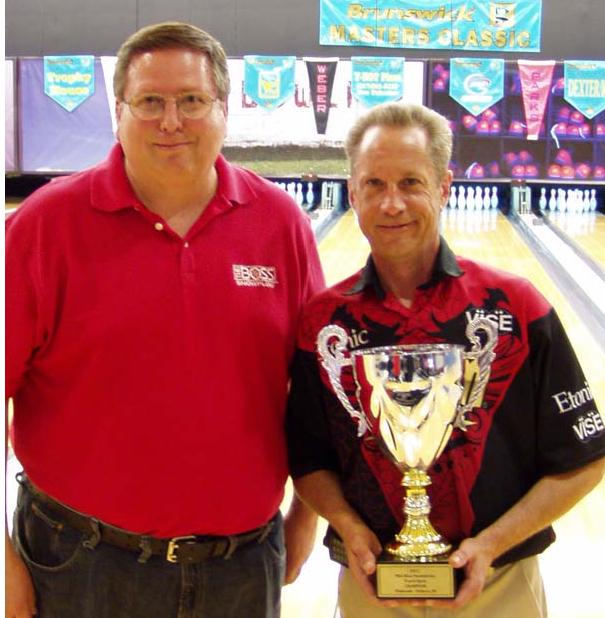 Photo courtesy PBA LLC
PBA Hall of Famer Pete Weber of St. Ann, Mo., defeated Lumber Liquidators PBA Player of the Year Mika Koivuniemi of Hartland, Mich. by 416 pins to win the PBA Central Region's Boss Snow Plows/Track Open at PinHeads on May 7.
Weber finished the 18-game round-robin match play event with an 8-2 match play record and a total of 4,628 pins including match play bonus pins to increase his PBA-record total of regional titles to 45. He also earned $2,300. Fellow Lumber Liquidators PBA Tour exempt players Chris Loschetter, Avon, Ohio; Steve Jaros, Yorkville, Ill., and Ronnie Russell, Marion, Ind., finished third, fourth and eighth, respectively.
Weber, who also owns 35 PBA Tour titles for an overall PBA record 80 national and regional titles, owns a three-title lead over Steve Jaros of Yorkville, Ill., in the PBA Regional titles race.
Go Back or Close Window

(To execute a 'BACK' command after clicking on a photo to enlarge, right-click on a white area on the screen that follows, and then select 'Back' from the menu that will appear)
If you like this article, give us a quick click on the 'Google +1', 'Facebook Like', and/or 'Twitter Follow' below