North American Bowling News
---
Scott Wolgamuth: The Resurgence of a Hall-of-Famer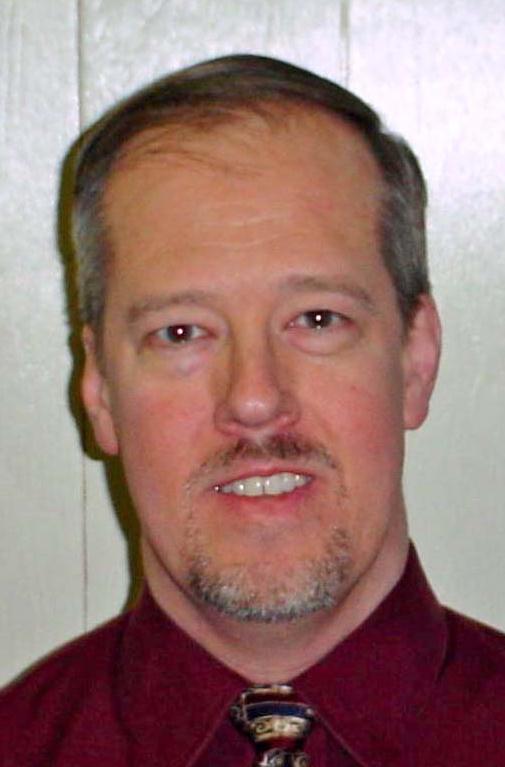 DPBA Hall of Famer, Scott Wolgamuth
Duckpin bowlers are indeed a special breed of athlete. And because duckpins is such a fun game, there are a great many of its participants that are willing to devote countless hours to the sport in order to excel at 'small ball' bowling.
The ability to examine one's own game, objectively critique one's self, keep a cool head, and develop a style that can endure the test of time are all factors that have made Scott Wolgamuth one of duckpins' most successful players of the modern era. Combining talent with hard work, and add to the mix that Scott never gives up, and acknowledges his peers are all ingredients as to why Wolgamuth's career is a glowing example of what happens when you put all these things together.
Scott began his exposure to duckpin youth leagues in the mid-1960s at Bowl America Kent at the age of 7. At the time, the minimum age requirement was that children had to be 9 years or older, but Wolgamuth's parents asked the coaches if he could join the youth group, and the officials graciously consented. As he reached maturity, the kid who loved bowling remained inside Wolgamuth, and he continued to adore the small ball game through the years. By the age of 16, he was carrying an average around 115, but was now showing definite signs of major improvement. Scott averaged 120 in his last year in youth leagues, and a short time later, he began to roll in the competitive adult leagues. . in the 1981-1982 season, he had made the dramatic jump in average to 140 in the Monday Mixed Doubles League at Rinaldi's Queenstown bowling center. Wolgamuth recollects that back in his early days of adult leagues, he was an unknown, and mostly thought of as 'a tall, skinny kid who made a lot of noise'.
However, it wasn't long before his bowling did the talking for him. 1982 would be the year that Scott made a name for himself on the duckpin pro tour. At the time, he was putting himself through college at the University of Maryland, and thus had to borrow $150.00 for 'pro tour weekend' at Long Meadow Bowl in Hagerstown. Wolgamuth qualified comfortably for the Sunday semi-finals. His first real 'moment of truth' as a professional came about in the 5th game of divisional play. Scott was 4-0, facing one of Walkersville, Maryland's strongest bowlers, Tommy Ramsburg.
Wolgamuth recalls converting the 10-pin for a spare to win his division, with a substantial 798 pinfall total, which landed him the 2nd seeding on the stepladder. As the 2nd seed, he faced advancing bowler, Steve Foley, in Scott's first-ever ladder match. Wolgamuth made a debut like no other, as he broke the '200 barrier' right off the bat, with a 212-166 victory, and then moved into the final against the legendary Shorty Divver. Once again, Wolgamuth shocked the bowling world by following up with yet another 200 game, leading to a 200-151 championship performance over Divver.
Incredibly the next time Wolgamuth made a 'finals' (Wheaton Triangle Lanes in 1983), he shot 201 in his first game, this time against Nappy Ranazzo, although it wasn't for a championship (Steve Iavarone captured his first title at Wheaton that year).
On the subject of '200' games, Wolgamuth states that the best game he ever witnessed was rolled by Peter Pierce, in which Pierce went 'double-header', '9-spare', 'double', '9-spare', 'double', '9-spare', 'double in the 10th frame', and then 9 on his last count ball of the game for a 236 score.
Not to be overshadowed by his feat of back-to-back '200' games on the stepladder, Wolgamuth was some amazing career highlights. Scott says his most memorable moment in bowling was in winning back-to-back tour stops in the 1994 season. The first one was the DPBA opener at Hearthside Lanes in Rhode Island, which was considered the toughest scoring house on the DPBA circuit of bowling centers. The second win was at AMF Westview in Baltimore, which was on the other side of the spectrum, in that it was one of the highest scoring bowling centers at the time. Wolgamuth's high game is 246, and his high series is 594. But his best single season average of 158 at Suitland Bowl was a spectacular example of getting the job done, and being remembered for it as a 'spare shooter'.
Among the major tournaments won by Wolgamuth is the Eastern Classic, held at Lucky Strike Lanes in Connecticut. Scott has won the event twice in his career. The first time, in 1993, Wolgamuth set the 12-game world record of 2,066. This was his first time bowling at Lucky Strike. Later, in the year 2000, Scott won the event again. Wolgamth has won 8 DPBA pro tours in all, his most recent occurring in 2002—the Masters event at AMF College Park. It was there that Scott defeated Kenny Mahoney, 196-155—a game in which he almost had another '200' in a championship game, but he chopped 2 on his 10th frame spare on the last ball of the match. Wolgamuth also has won 2 Pop Whitten pro tours.
One of Wolgamuth's other accomplishments which might tend to get lost in conversation was back in the 1980s, when he put on quite a clinic at Fair Lanes Prince Georges during the time the center was hosting a '7 or better' tournament. The idea was simple. It was a 40-lane bowling center and the bowler starts on Lane 1. If you knock down 7 or more pins, you get to advance to the next lane, and continue to do so for as long as you can. If a bowler were to successfully accomplish 7 or better across all 40 lanes, there was a $10,000 cash award. The concept sounds easy, but it's definitely not. It's extremely difficult to put together a lengthy streak when you're moving from lane to lane, plus it's physically grueling, and mentally demanding. Anyway, Wolgamuth successfully went 31 lanes before the streak was broken, which was most impressive.
Although it's been some time since his last DPBA win, Scott has made significant progress on the Pop Whitten tour in the spring of 2011 with a first, a second, and a third place finish in 3 consecutive events. He carried this success rate into a lofty finish at the DPBA Opener at Highland, where he finished 5th. Undeniably, Scott Wolgamuth's game has made a resurgence and it won't be long before he adds another DPBA notch to his holster.
Go Back or Close Window

(To execute a 'BACK' command after clicking on a photo to enlarge, right-click on a white area on the screen that follows, and then select 'Back' from the menu that will appear)
If you like this article, give us a quick click on the 'Google +1', 'Facebook Like', and/or 'Twitter Follow' below