North American Bowling News
---
Petraglia Joins Weber with Milestone Victory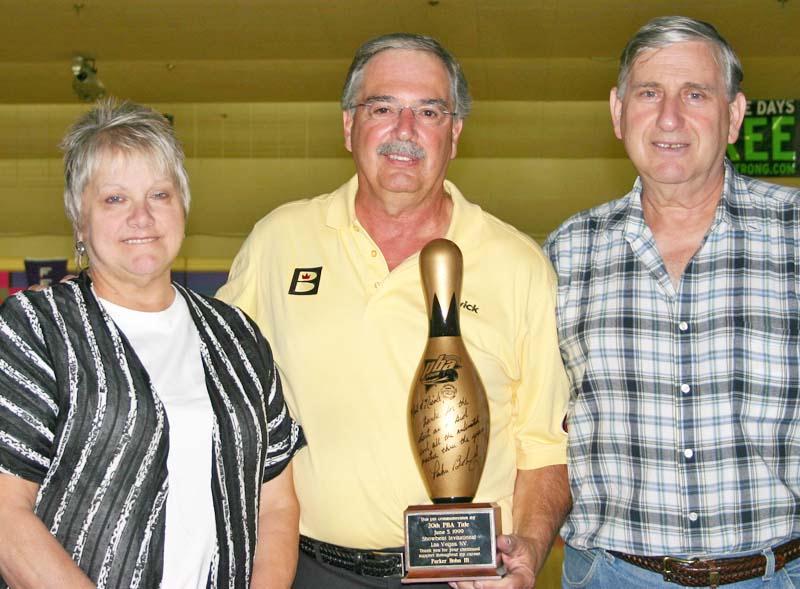 6-Decade Champion, Johnny Petraglia (Photo courtesy PBA LLC)
PBA Hall of Famer Johnny Petraglia of Jackson, N.J., defeated David Kneas of Annapolis, Md., 245-189, to win the PBA East Region Howell Lanes Senior Open at Howell Lanes Sunday, and join the legendary Dick Weber as only the second player to win PBA titles in six decades.
Petraglia won the first of his 14 PBA Tour titles in Fort Smith, Ark., in 1966 at age 19. A week later, he joined the U.S. Army and didn't bowl on Tour again until 1969. With Sunday's title, he also has 12 PBA Regional titles along with seven PBA Senior Tour titles. Now included are titles won in the 1960s, '70s, '80s, '90s, '00s and '10s.
Weber's six-decade span began when he won his first PBA title in the PBA's second event ever—the 1959 Paramus Eastern Open in Paramus, N.J. —and ended with his final title in a PBA Midwest Regional event in Taylorville, Ill., on Jan. 20, 2002.
"I'd still like to win a national title, but winning a regional…it's still a title. Just to be linked with Dick Weber, you did something," the 63-year-old left-hander said.
"The way it turned out was really terrific because it happened at my home lanes," Petraglia added. "I qualified eighth and struggled through match play, but I got just barely through it. There were only four of us left, but I found something. I used a different ball, a different way to play lanes and it worked while everyone else was struggling. The last couple of matches were pretty easy, which was fine with me.
"My family was there, too. It was the first time my son (John Jr.) had ever seen me win in person. Every other time he saw me win was on TV or on tape.
"I'm extremely happy," Petraglia continued. "Doing something that Dick Weber did really makes you feel like you have accomplished something. He's the standard bearer, the guy who got us started."
Petraglia defeated Darryl Bower of Middletown, Pa., 226-166, and Kneas edged Bob Brady of Santa Monica, Calif., 182-181, in the semifinal round to set up the championship match.
Go Back or Close Window

(To execute a 'BACK' command after clicking on a photo to enlarge, right-click on a white area on the screen that follows, and then select 'Back' from the menu that will appear)
If you like this article, give us a quick click on the 'Google +1', 'Facebook Like', and/or 'Twitter Follow' below