North American Bowling News
---
Bowling Losses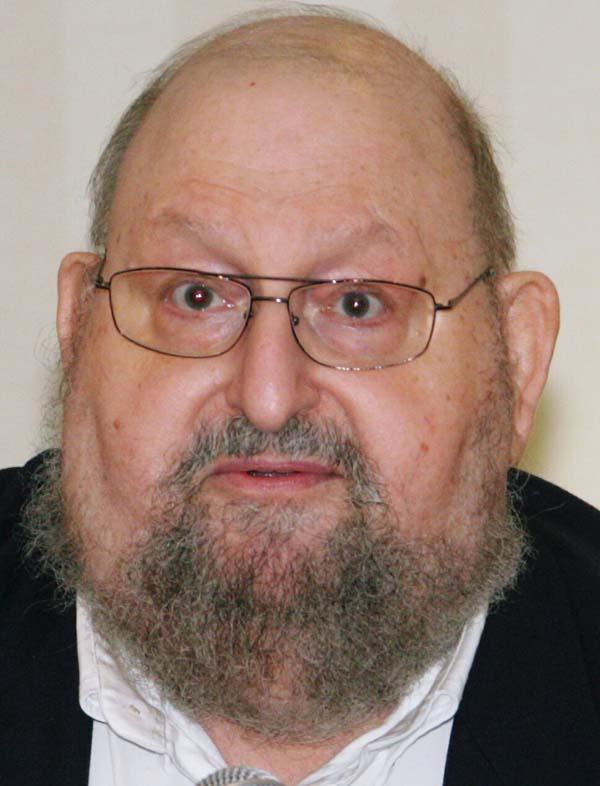 Bowling Writer, Matt Fiorito (Photo courtesy PBA LLC)
PBA HALL OF FAME BOWLING WRITER MATT FIORITO DIES IN DETROIT
Professional Bowlers Association Hall of Famer Matt Fiorito, a nationally-recognized bowling writer who covered the sport for the Detroit Free Press for a quarter century, died Friday night, November 12th, after a short battle with acute leukemia. Earlier in the day he celebrated his 74th birthday and renewed his wedding vows with his wife Nancy in the ICU at Henry Ford Hospital.
According to Free Press writer Jo-Ann Barnas, "Fiorito was receiving chemotherapy 24 hours a day when, true to his fighting spirit and devotion to his favorite sport, he called the Free Press to alert the sports department of a bowling item."
"Matt was larger than life, in all the best ways," Free Press sports editor Gene Myers said. "In the sports department, Mitch Albom is by far the best-known member of our staff. But in bowling circles, Matt is their Mitch Albom. Everybody knows him. He's talked to everybody, and he's been honored in so many halls of fames."
Born in Thunder Bay, Ontario, Fiorito's first involvement in bowling was at age 5, playing Canada's Five Pin version of the sport. He later became a forest ranger before turning his attention to journalism in 1957, working for newspapers in Thunder Bay, Saskatoon and Milwaukee before joining the Waukegan News-Sun as sports editor in 1978.
"Phil Rosenthal, media columnist for the Chicago Tribune, was a senior in high school when he was hired by Fiorito in 1980 in Waukegan," Barnas wrote. "Last spring, Rosenthal wrote about the time Fiorito, protesting the lack of space allotted for his sports section, had the stories for one edition of the paper printed in agate—the tiny type size typically reserved for statistics on the scoreboard page. Rosenthal said Fiorito was fired after his stunt—but rehired an hour later after the section was fixed."
That incident explains a lot of Fiorito, a large, burly "Teddy bear" who was quick to laugh, quick to compliment and quick to grow angry when he felt bowling was treated unfairly.
Fiorito left Waukegan and joined the Free Press staff in 1984, becoming its bowling columnist a year later. Waging a non-stop battle for more space and better placement for his bowling coverage were factors that led to his inductions into the PBA, BWAA, Detroit Bowling, Michigan Majors and Michigan High School Bowling Coaches Halls of Fame. He also was a recipient of the Bowling Proprietors' Association of America's outstanding journalist award.
In a column published after his 2005 induction into the PBA Hall of Fame for meritorious service, Fiorito wrote: "In 48 years as a journalist, I've met many pro athletes, but I've never met any as unfailingly kind and cooperative as bowlers."
Fiorito is survived by his wife, Nancy; son Jason Fiorito; daughters Dania Fiorito and Ada Khreis; brother Tony Fiorito, and sister Mary Kastern.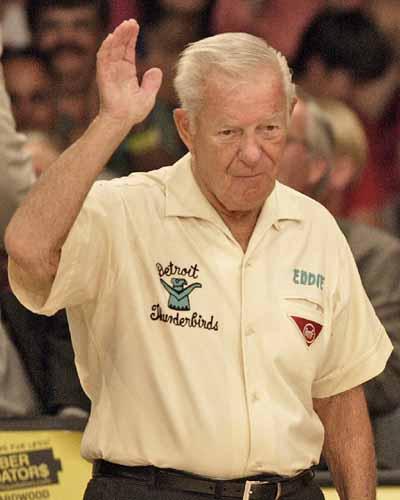 Hall of Famer, Ed Lubanski (Photo courtesy PBA LLC)
REMEMBERING PBA TITLIST AND USBC HALL OF FAMER ED LUBANSKI
Professional Bowlers Association Tour titlist and United States Bowling Congress Hall of Famer Ed Lubanski, of Warren, Mich., died on the evening of Monday, November 8th. He was 81.
Lubanski, who won the 1962 Chicago PBA Open for his lone PBA Tour title, made his name in the team era of bowling in the 1950s that produced many of the sport's great competitors and legendary bowling teams.
A charter member, and the second president of the PBA, Lubanski's bowling career spanned four decades. He continued his bowling career as an instructor until earlier this year.
Lubanski gained national attention through his accomplishments in American Bowling Congress and Bowling Proprietors Association of America team competition. In 1959, he became the second bowler ever to win four ABC Tournament (now USBC Open Championships) titles in one tournament. Bowling for the Pfieffer Beer team of Detroit, he won team, team all-events, singles and all-events crowns. He also won the 1951 ABC Tournament team all-events crown with the famed Stroh's Beer team of Detroit.
As one of the last of the sport's stars to use a two-finger grip, Lubanski was also a member of the 1952, '53, '54 and '64 BPAA National Championship teams.
A minor league baseball pitcher in the late '40s, Lubanski eventually chose to make bowling his career. At age 21 he won a BPAA National Doubles title with fellow Hall of Famer Ed (Sarge) Easter who at the time was 67 years old, making the duo the youngest/oldest pair ever to win that title.
In addition to the USBC Hall of Fame, Lubanski was a member of the Michigan Sports, Polish American Sports, Detroit Sports, Detroit Bowling and Michigan State Bowling Halls of Fame.
Lubanski made his final national public appearance in September 2009 when he and fellow USBC Hall of Famer Tony Lindemann, who passed away last December, threw out the ceremonial first balls at the PBA World Series of Bowling at Thunderbowl in Allen Park, Mich.
Lubanski is survived by his wife of 62 years, Betty, children Janis, Edward, Paul and Robert, and nine grandchildren.
Go Back or Close Window

(To execute a 'BACK' command after clicking on a photo to enlarge, right-click on a white area on the screen that follows, and then select 'Back' from the menu that will appear)
If you like this article, give us a quick click on the 'Google +1', 'Facebook Like', and/or 'Twitter Follow' below