North American Bowling News
---
Kim Yioulos Earns 2010 PBA Billy Welu Scholarship Award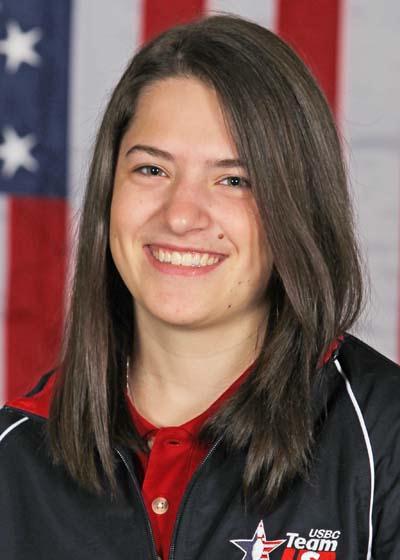 Photo courtesy PBA LLC
SEATTLE, Wash. (July 30, 2010) - Kim Yioulos, a junior at Pikeville (Ky.) College and a member of Junior Team USA, has been named the recipient of the 2010 Billy Welu Scholarship by the Professional Bowlers Association.
The $1,000 scholarship recognizes exemplary qualities in college students who compete in the sport of bowling.
Yioulos, of Rochester, N.Y., has been a member of Junior Team USA the past two seasons and had a top finish of fourth in the USBC Junior Gold Championships in 2008. As a member of the Pikeville bowling team, she was a first-team National Collegiate Bowling Coaches Association All-American in 2009-10, second-team All-American in 2008-09 and a two-time academic All-American. Yioulos also was the 2008 Pepsi Youth Championships winner.
Yioulos holds a 3.7 grade point average majoring in elementary education and has been on the Dean's list the last three semesters.
"I'm extremely honored to win this scholarship and would like to thank PBA for recognizing my academic and bowling achievements," Yioulos said. "In the future I hope to be able to combine my background in education with my interest in bowling to get involved with coaching at the collegiate level. In the meantime, I want to enjoy the opportunity of competing at the amateur level."
A PBA Charter Member, the late Billy Welu won the BPAA All Star in 1959 before winning the 1964 and '65 USBC Masters events. He was PBA President for two years, a member of the PBA Tournament Committee for eight years and served for 16 years on the Executive Board. Welu was inducted into both the PBA and USBC Halls of Fame in 1975.
Go Back or Close Window

(To execute a 'BACK' command after clicking on a photo to enlarge, right-click on a white area on the screen that follows, and then select 'Back' from the menu that will appear)
If you like this article, give us a quick click on the 'Google +1', 'Facebook Like', and/or 'Twitter Follow' below