North American Bowling News
---
Is Mark Berends the Best in the Game?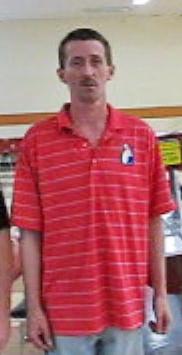 Baltimore's Mark Berends
With a duckpin career that's been snowballing as of late, there's certainly not a better bowler in pro tour style competition than Baltimore, Maryland's Mark Berends. Recently, Berends captured back-to-back wins in the Pop Whitten pro tour, the first at AMF Merritt Lanes in Dundalk, MD in April, and then in May at AMF Westview. The May 2010 victory put an exclamation mark on a superior 12-month run, as Mark won the PWPT Masters event back in June 2009.
It's hard to say which of Berends' two consecutive wins in the Spring of 2010 was more impressive. The April stop at Merritt Lanes featured an unprecedented feat in which Mark went up the entire stepladder, winning 6 matches in all, that ended with a 145-130 victory over recent tour winner, John Biederman. The May 2010 tour was just as impressive, as Mark was high qualifier in the Saturday preliminary round with a 967 total for 6 games, and then on Sunday he again topped all combatants with an 807 score in his 4-1 divisional play. From the 2nd seed ladder position in commanding performances, he defeated two of duckpins' top-notch players—Bernie Hipkins 151-140, and in the championship, he triumphed over Mark Callahan, 173-144.
Go Back or Close Window

(To execute a 'BACK' command after clicking on a photo to enlarge, right-click on a white area on the screen that follows, and then select 'Back' from the menu that will appear)
If you like this article, give us a quick click on the 'Google +1', 'Facebook Like', and/or 'Twitter Follow' below