North American Bowling News
---
A Diamond Among Gems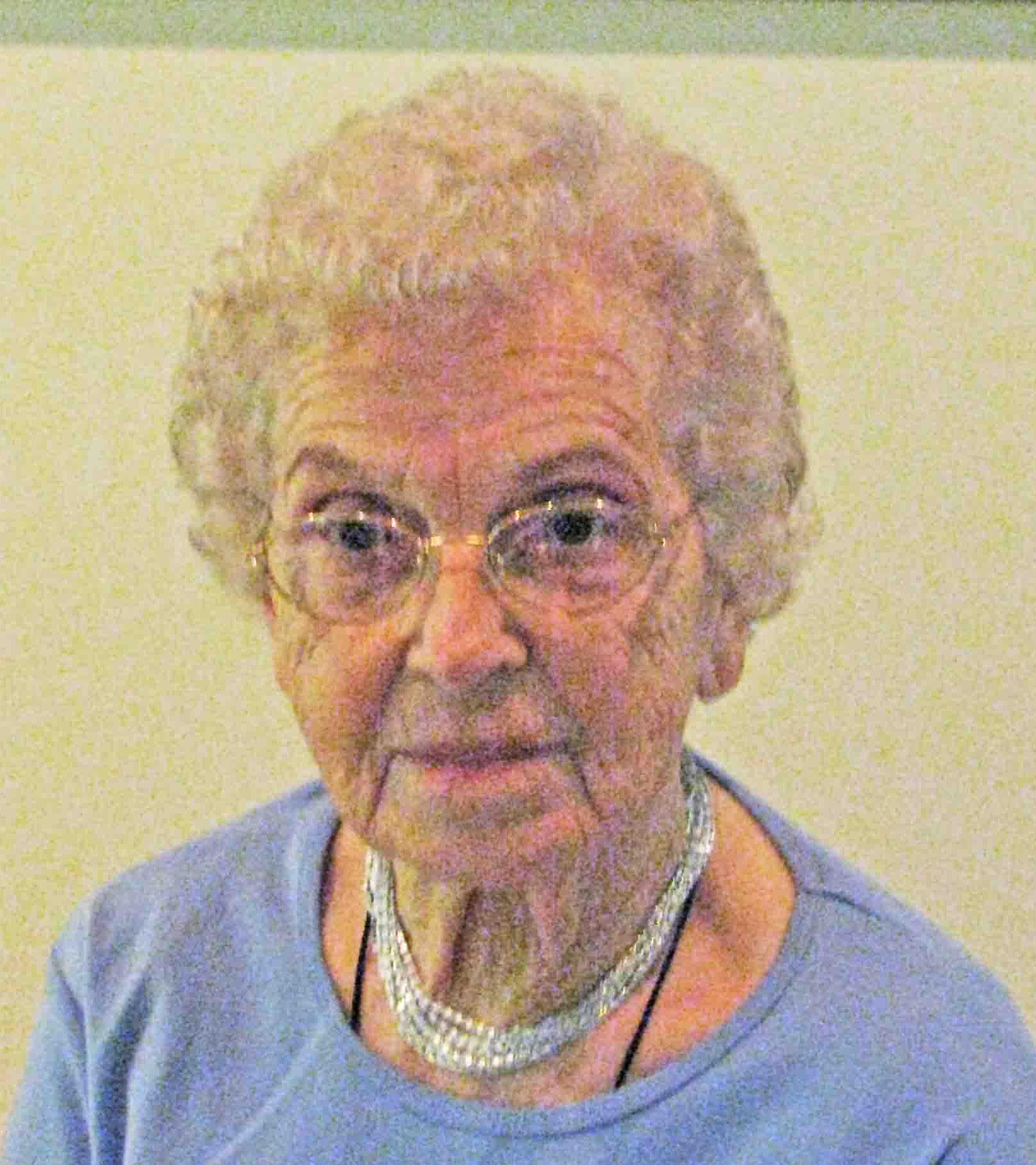 Dual Lanes' Gerry Snyder
Loyalty, on a personal level, is one of the finest character traits in the human persona. Loyalty to one's sport, while on another level, is something that all serious athletes strive toward. In the case of Hagerstown, Maryland's Gerry Snyder, she's taken loyalty to an even higher plateau, in that not only is she devoted to the game of bowling, but also to Turner's Dual Lanes. Ms. Snyder has bowled in the same league since the bowling center opened, back in 1958. Gerry's league, "The Blind Feathers", is a winter tenpin league that convenes on Friday nights at the split level house, in which the ground level 24 lanes are all tenpins, while the duckpinners partake in their game on the upstairs level.
A youthful 89 years young, Gerry has always played the game for the fun of it. However, when this writer visited her during league play, the three frames I saw her roll were a spare, strike, and spare, so she's definitely no slouch on the lanes, with a high career game of 244. Ms. Snyder first got into the Blind Feathers league with a group of friends who came to play at the newly erected Dual Lanes. During the group's initial outing, they were encouraged to join a league, and that's how the beginning of this 51-year run got started.
When asked about the things that have changed the most in the last 50+ years, Gerry mentioned the cost of bowling, which she recalls at being around $3.50 for the league dues at the outset. Also, she recollected that the physical layout of Dual Lanes' concourse was considerably different than the way it's now renovated. Other mentioned enhancements, which we've all undoubtedly seen occur, are the scorekeeping and the equipment.
Gerry was a homemaker during many of the years of her bowling career, and she also worked in a sewing factory for a time. Truly, Turner's Dual Lanes is extremely fortunate to have had such a gem among gems as part of its storied history. With a real love for bowling, Gerry Snyder continues to set the ultimate example in dedication.
Go Back or Close Window

(To execute a 'BACK' command after clicking on a photo to enlarge, right-click on a white area on the screen that follows, and then select 'Back' from the menu that will appear)
If you like this article, give us a quick click on the 'Google +1', 'Facebook Like', and/or 'Twitter Follow' below