North American Bowling News
---
Adams Breaks the Spell, Claiming her First WNDA Title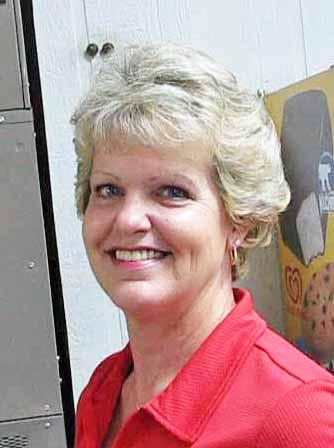 Frederick Maryland's, Jackie Adams
This is a story of a bowler's triumph in the name of justice, in which the bad guy is not a human opponent, but rather an entity--namely, that elusive 1st pro tour win. After several near misses in her illustrious bowling career, in August of 2009 at Rhode Island's Town Hall Lanes, Walkersville, Maryland's Jackie Adams corralled her first of what still may be many Women's National Duckpin Association pro tour championships.
Adams, who is in the final year of completing her 6-year tour of duty as president of the WNDA, cornered the title and captured it in no uncertain terms with a fantastic 169-124 victory over Canada's Connie Ward.
Through perseverance, patience, and a perennial positive outlook, Jackie finished off a tour event that was nothing less than sensational. As usual for Adams, nothing ever seems to come easy. The Saturday 8-game qualifier was a struggle at the beginning. Being the experienced professional that she is, Adams basically took what the lanes gave her, then regrouped and posted dominating scores of 188 and 158 in Games 4 and 5. The strong surge in her middle games made qualifying for the Sunday semi-finals a little more manageable, as Jackie put together 3 additional decent games to qualify somewhat comfortably with an 1,103 score.
In a tough division of match play on Sunday, Adams tallied a 4-1 record to win her division, but her pinfall was only high enough to notch the 3rd seeding in the stepladder finals. As a result, Jackie was destined to face three opponents en route to claiming her first WNDA title. Jackie's ascent up the stepladder was no 'cake-walk', as she faced three of the tour's toughest competitors. In Adams' first match, she took on Chris Primozic--an experienced veteran who's always a threat in stepladder matches. As expected, it was a rough contest, but Jackie came out on top with a narrow 142-133 victory. In her second match, Adams faced the red-hot player of the year to date, Melissa Mahoney, who had already captured the first 2 WNDA titles of 2009. Melissa wasn't about to make it easy on Jackie, but in the end, Adams won a nail-biter with a 142-140 victory. The championship game materialized, featuring Adams against Canada's star fivepinner and top duckpin bowler, Connie Ward. Ward, who joined the ladies duckpin tour in 2008, had made a lot of waves, winning 2 events and the Bowler of the Year award in her inaugural, newcomer season. Unfortunately for Connie, Jackie's time was now at hand. Being a top performer for so long, Adams was focused and ready to summon up her best effort. Jackie took control early, and gradually distanced herself from Connie. By the 9th frame, Adams had firm control of the match. Jackie later stated that she really didn't pay close attention to the actual match play until around the foundation 9th box, and it was at this time she said to herself, "I can do this".
At the conclusion of the match, a throng of supportive peers gave Adams a standing ovation in appreciation of her continual efforts and finally breaking through into the WNDA winner's circle. As mentioned earlier, Adams has had a few close runner-up finishes in the past, and when asked if she approached the match any differently this time, she said that she was intent mostly on just posting a score, and not really concerned with any frame-by-frame match play against an opponent--a very sound strategy that paid huge dividends.
Adams has always been one the duckpin game's premiere performers, sporting a high career game of 227, and 3-game best of 551. Equally if not more impressive is the fact that Jackie has a career season high average of 149.
With Adams now stepping down from her position as president of the ladies pro tour--a position in which she did an "A-Number One" job for 6 terrific years--she'll now be able to focus even more diligently on the competition at hand. This fact, coupled with the 'getting the monkey off her back' issue, should make the 2010 season really something for Jackie Adams to look forward to.
Go Back or Close Window

(To execute a 'BACK' command after clicking on a photo to enlarge, right-click on a white area on the screen that follows, and then select 'Back' from the menu that will appear)
If you like this article, give us a quick click on the 'Google +1', 'Facebook Like', and/or 'Twitter Follow' below