North American Bowling News
---
Fairleigh Dickinson Star, Danielle McEwan Earns 2012 PBA Billy Welu Scholarship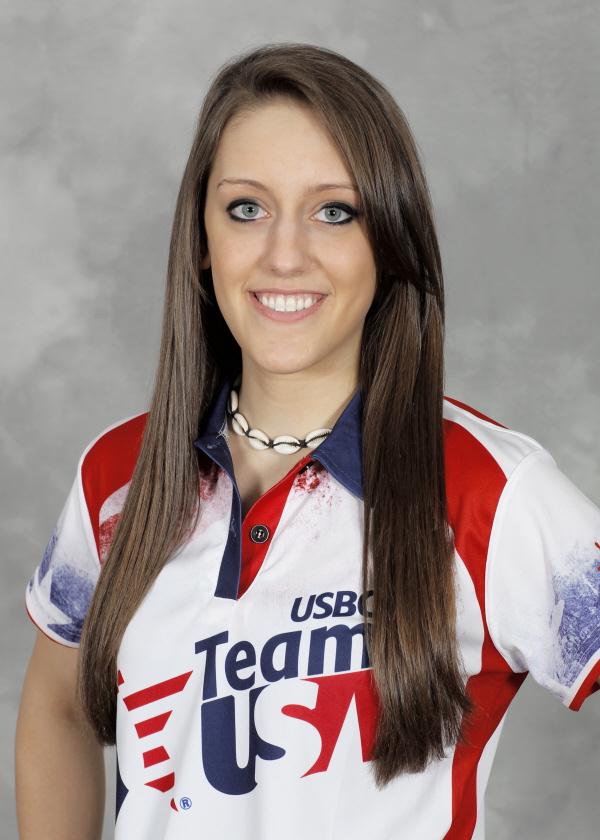 Billy Welu Scholarship winner for 2012, Danielle McEwan (Photo courtesy PBA LLC)
SEATTLE (July 27, 2012) - Danielle McEwan of Stony Point, N.Y., who helped the Junior Team USA girls win the team gold medal at the 2012 World Tenpin Bowling Association World Youth Championships, has been selected as winner of the Professional Bowlers Association's 2012 Billy Welu Scholarship.
McEwan, who will be entering her senior year at Fairleigh Dickinson University this fall, holds a 3.5 grade point average and is majoring in psychology with plans to pursue a Masters degree in elementary education.
The 20-year-old is a member of Team USA as well as Junior Team USA for 2012. As winner of the 2012 USBC Team USA Trials, she also has earned the right to represent the United States in the Qubica/AMF World Cup in Poland in November.
McEwan has a decorated career in collegiate bowling, earning NCAA Player of the Year honors, Fairleigh Dickinson University Female Athlete of the Year and Northeast Conference Bowler of the Year honors in 2012. She was a first team Collegiate All-American in 2011 and helped Fairleigh Dickinson win the 2010 NCAA Women's Bowling Championship, earning tournament Most Outstanding Player honors in the process.
"I really didn't get serious about bowling until high school and had no idea how far the sport would take me," said McEwan. "But it was something that I enjoyed and I put my mind to working hard at it. With the help of a lot of people along the way I've been successful.
"Bowling on Team USA has been a goal and a dream," she added. "I want to continue to bowl at a high level in everything I can. I'm fortunate to be able to achieve my goals in bowling and enjoy my education experience at the same time. I'm very honored to be selected for this award."
As a member of 2011 Junior Team USA, she won a team gold medal in the Pan American Bowling Confederation Youth Championships (PABCON) and earned four gold medals in the 2011 Tournament of the Americas.
In addition to her bowling accomplishments, she has won numerous academic awards including a berth on the NCAA Academic All-America first team and as a member of the Northeast Conference Academic Honor Roll.
The $1,000 Billy Welu Scholarship is awarded annually in honor of the PBA Charter Member who won the BPAA All Star in 1959 before winning the 1964 and '65 USBC Masters events. He was PBA President for two years, a member of the PBA Tournament Committee for eight years and served for 16 years on the Executive Board. Welu, who also was a color analyst on early PBA Tour telecasts, was inducted into both the PBA and USBC Halls of Fame in 1975.
Go Back or Close Window

(To execute a 'BACK' command after clicking on a photo to enlarge, right-click on a white area on the screen that follows, and then select 'Back' from the menu that will appear)
If you like this article, give us a quick click on the 'Google +1', 'Facebook Like', and/or 'Twitter Follow' below