North American Bowling News
---
Nancy Gervais and Gene Ziebarth Take Central Zone Titles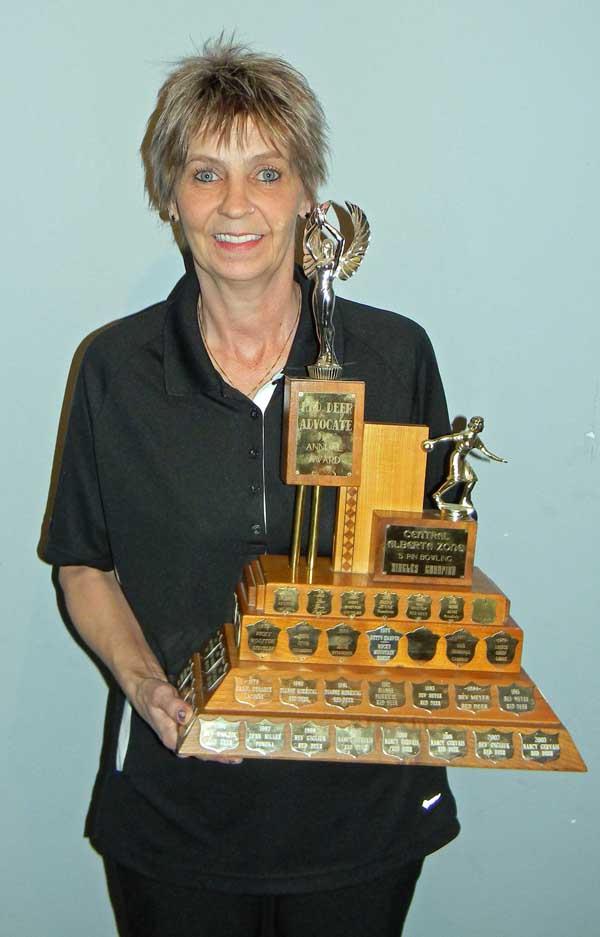 Nancy Gervais (Photo and Write-up courtesy HeritageLanes.com)
At Heritage Lanes in Red Deer on the weekend of January 28-29, 2012, Nancy Gervais won her 13th Singles title in the Central Zone Open Championships. Gervais nipped runner-up Rhonda Barber by 6 pins in the 16-game event with an aggregate score of 3,815. Behind Barber's 3,809 2nd place finish was Andrea Leavitt, who posted a 3,691 total to finish 3rd. On the men's side, Gene Ziebarth won his 8th Singles crown with a 16-game score of 4,318. Karie Kreutz finish second with a score of 4,300, and coming in 3rd place was Eric Kjos scoring a 4,184 total.
Rob MacDonald and Erica Bortolin won the Ontario Open men's and women's divisions. MacDonald tossed a perfect 450 on his way to his 2nd career victory in the event. Bortolin's win moved her into the record books, as she became the first woman to repeat as champion. Other individual highlights include Donnie Betts winning the Senior Singles event on the men's side, and Wilma Vanderzwaag took top honors for the ladies' seniors.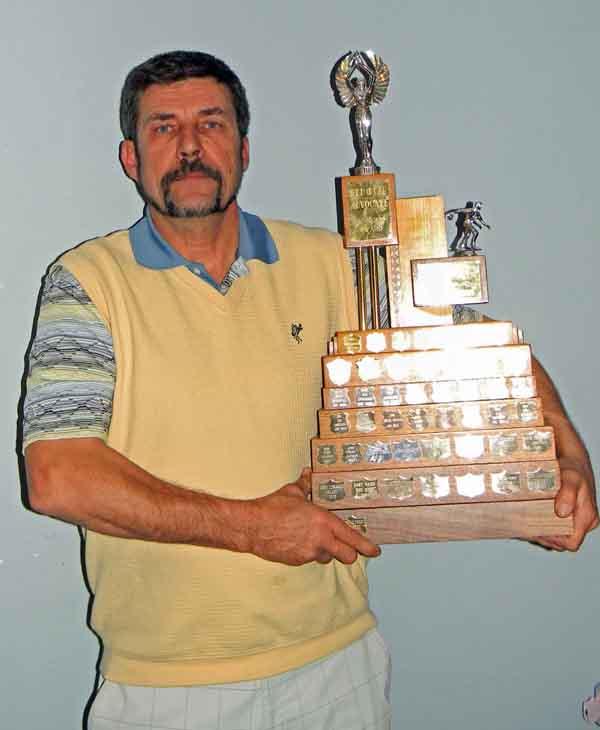 Gene Ziebarth (Photo courtesy HeritageLanes.com)
In the Dorothy Walker tourney at Pla-Mor Lanes on April 28-29, Jim Head climbed the stepladder to win $3200.00 and his 10th MBAO title for the men, while Brenda Walters defeated Michelle Boulter in the final match for the ladies title and $1300.00.
In the Timmins Open, Tom Williams distanced himself from Jarrod Johns in Game 1 of the 2-game final match to capture the championship and generous $3,000.00 grand prize. Williams built a 294-216 lead after Game 1, and then mirrored the comeback attempt of Johns, with Tom's 285-283 Game 2 effort to win the crown.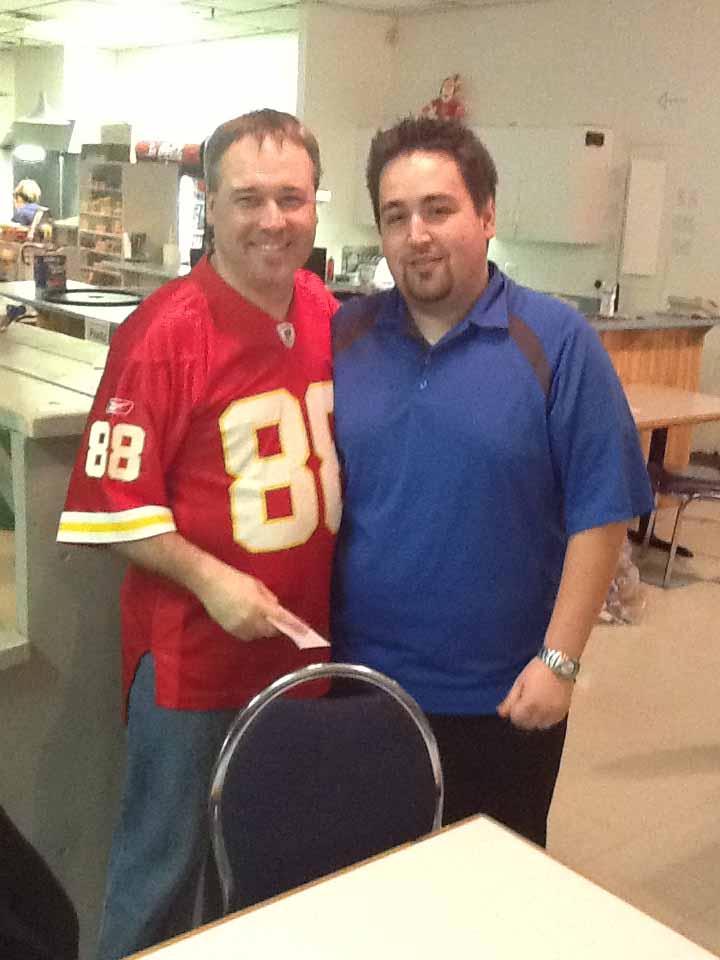 Nancy Gervais (Photo and Write-up courtesy HeritageLanes.com)
In semi-final play, Williams outlasted Mike Herbert with a 484-480 match total, while Johns took control against Pat Hauser in a 578-486 2-game pinfall victory.
Analyzing strictly by the numbers, Williams and Johns were destined to clash in the finals, with both men eclipsing the 600 mark to win their respective matches in the 'Round of 8' quarter-finals. In wins over Linda Ryan and Brian Gagnon, Williams and Johns rolled scores of 643 and 614, respectively.
Go Back or Close Window

(To execute a 'BACK' command after clicking on a photo to enlarge, right-click on a white area on the screen that follows, and then select 'Back' from the menu that will appear)
If you like this article, give us a quick click on the 'Google +1', 'Facebook Like', and/or 'Twitter Follow' below