North American Bowling News
---
Maryland Eastern Shore's Kristina Frahm Wins Billy Welu Scholarship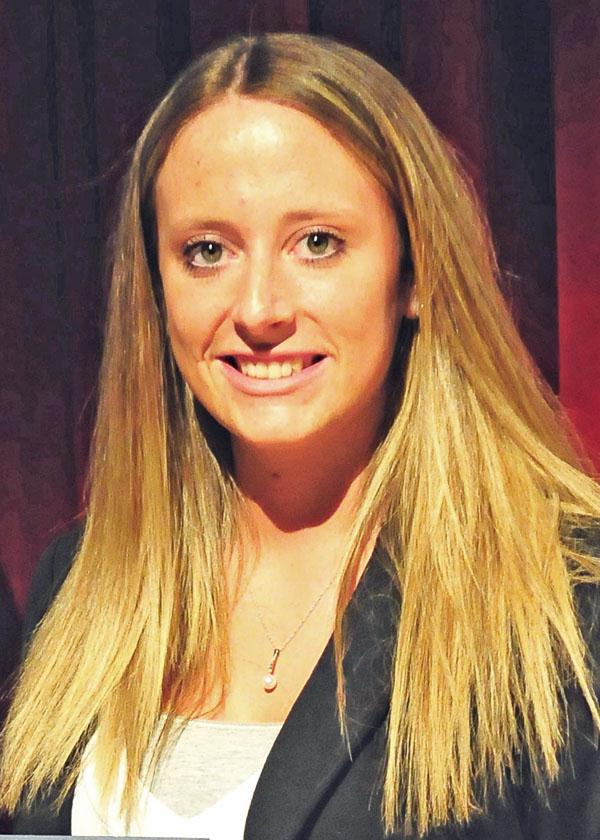 Kristina Frahm (Photo courtesy PBA LLC)
SEATTLE (Aug. 1, 2011) - Kristina Frahm of Oswego, Ill., who helped the University of Maryland Eastern Shore win a pair of NCAA Women's Bowling Championships and a USBC Intercollegiate Team Championships title as part of her four-year reign as a collegiate All-American, has been selected as winner of the Professional Bowler Association's 2011 Billy Welu Scholarship.
Frahm, who recently graduated from Maryland Eastern Shore with a 3.955 grade point average in earning her degree in accounting, is headed to Salisbury University in Salisbury, Md., this fall in pursuit of her MBA. Her goal is to become a Certified Public Accountant.
Frahm was captain of her Maryland Eastern Shore teams during her sophomore, junior and senior years, helping the school win NCAA Women's titles in 2008 and 2011, and the 2011 USBC Intercollegiate Team title. In addition to earning All-America honors all four years in school, she was NCAA Division I Rookie of the Year in 2008, won the NCAA Elite 88 Award and the Bernstein Achievement Award for her academic accomplishments.
"I fell in love with the sport when my dad first took me bowling at age six," she said. "Once I got to high school, I realized I could make bowling something more in my life than just a leisure activity.
"Bowling is a passion of mine and I would love to continue competing at a higher level. The Welu Scholarship will help finance my tuition so I can focus more on bowling tournaments. If the women's tour comes back, it would be a dream of mine to be part of that."
"In the five years I have known Kristina, I have heard only positive comments about her," said Maryland Eastern Shore Associate Athletic Director Sharon Brummell. "That speaks volumes to the kind of young woman she is and the kind of future she has in front of her."
The $1,000 Billy Welu Scholarship is awarded annually in honor of the PBA Charter Member who won the BPAA All Star in 1959 before winning the 1964 and '65 USBC Masters events. He was PBA President for two years, a member of the PBA Tournament Committee for eight years and served for 16 years on the Executive Board. Welu, who also was a color analyst on early PBA Tour telecasts, was inducted into both the PBA and USBC Halls of Fame in 1975.
Go Back or Close Window

(To execute a 'BACK' command after clicking on a photo to enlarge, right-click on a white area on the screen that follows, and then select 'Back' from the menu that will appear)
If you like this article, give us a quick click on the 'Google +1', 'Facebook Like', and/or 'Twitter Follow' below