North American Bowling News
---
Don Anderson, Past President of the GWDA, Passes at Age 73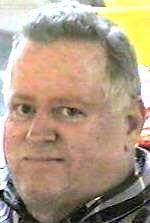 One of the backbones of the duckpin sport, Don Anderson
The bowling world lost one of its brightest beacons earlier this summer with the passing of Don Anderson.
Don was a past president of the Greater Washington Duckpin Association (GWDA), as well as a past executive and past director of the GWDA to the National Duckpin Bowling Congress
. Always a class act and a genuine gentleman on and off the lanes, Don will be missed by all of us. He truly loved the game of duckpins, and had a high game of 180, with a high 3-game set of 469 in his career, and was a mentor to some of the top 'youth turned pro' bowlers in the Washington area. .Aside from his involvement with duckpin bowling, he was also a skilled bridge player.
His official obituary from the Washington Post is as follows:
On Wednesday, June 1, 2011 of Laurel, MD. Son of the late Emil G. and M. Lucille; loving father of Donald, Jr. (Eve); proud grandfather of Alex, Natalie, and Rachel. He graduated Calvin Coolidge High School in 1956. He was an avid bowler and former president of the GWDA (Greater Washington Duckpin Association). He served his country in the Army Corps of Engineers, his community for over 40 years as a land surveyor for the District of Columbia. He served his God and fellow man by volunteering his time and talent with the Randolph Lions, District Forest Tall Cedars, the Almas Shriners and The Scottish Rite Free Masons.
Interment was at Cedar Hill Cemetery. Memorial contributions may be made to Shriners International, 2900 Rocky Point Drive, Tampa, FL 33607.
Published in the Washington Post on June 5, 2011.
Go Back or Close Window

(To execute a 'BACK' command after clicking on a photo to enlarge, right-click on a white area on the screen that follows, and then select 'Back' from the menu that will appear)
If you like this article, give us a quick click on the 'Google +1', 'Facebook Like', and/or 'Twitter Follow' below