North American Bowling News
---
Walter Ray Williams, Jr -- Defining the Term '2-Sport Athlete'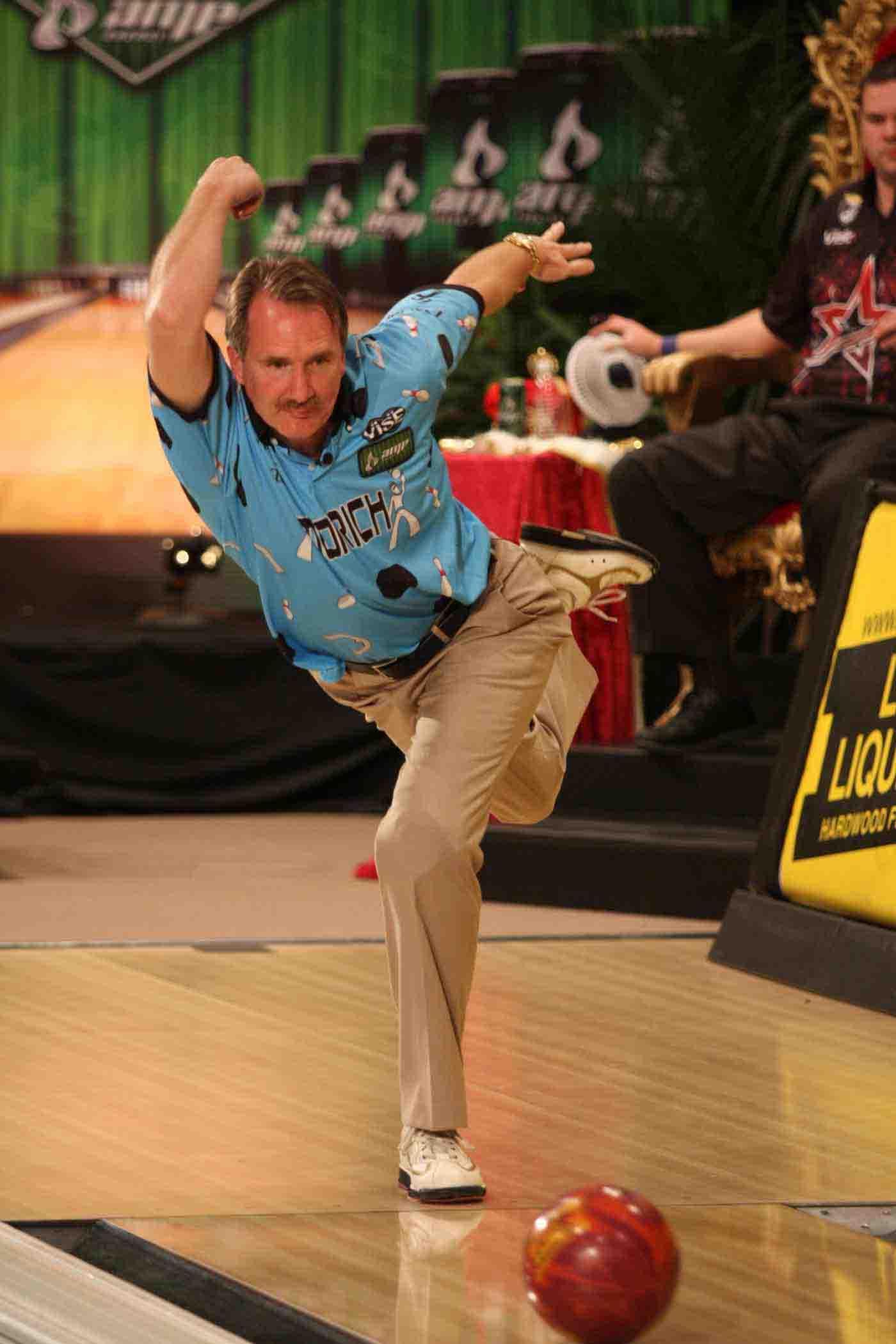 Photo courtesy PBA LLC
The term 'two-sport athlete' is a label that's been loosely stamped onto a lot of big name sports figures since the mid-1980s. But to be acknowledged as a legitimate 2-sport athlete, worthy of recognition in the public eye, a player really can't lay an honest claim to such a title unless he or she becomes a champion in two separate fields of athletics. Walter Ray Williams, Jr. is such a player.
Standing in at a formidable 6'2" tall, Walter Ray Williams, Jr. has become the modern day icon of the bowling world, surpassing the late great Earl Anthony in career pro tournament wins with a whopping 45 titles. His deliberate and pronounced approach to the foul line and delivery of the bowling ball is a model style for any bowler to emulate. However, in addition to this amazing player's legacy in pro bowling is the fact that he has also collected 6 world championships in competitive horseshoe pitching, with an additional 3 junior championships with the horseshoes in his pre-bowling days.
Using his natural gift for precision and accuracy with the under-hand throwing motion in both horseshoes and bowling, Williams has earned the prestigious honor of election into each sport's respective and illustrious Hall of Fame.
The Early Years
Walter Ray Williams, Jr. was born in October of 1959 in Eureka, California. In the early part of his life, it was evident that Walter Ray was something special. He participated in his first competitive horseshoe pitching tournament in 1970, and finished 2nd. Williams continued his proficiency with horseshoes, winning the junior championship in 1971 and 1972. In 1975, he claimed his 3rd junior title. Two years later at the age of 17, Walter Ray was pitching ringers in the adult ranks, and by 1978, he claimed his first world title. Over the next 16 years, Williams collected 5 more championships, and is still a dominant force in horseshoes to this day, as he has remained dedicated to playing in the game that is his 'true first love' in sports.
Maturity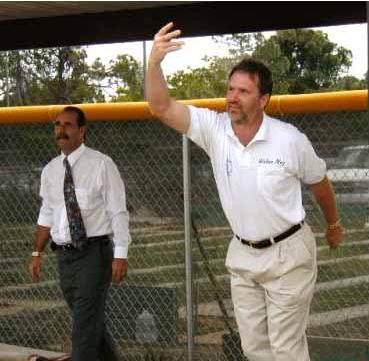 Photo courtesy PBA LLC
As he reached adulthood, there were a lot of great things going on in the life of Walter Ray Williams, Jr. as he continued to move forward in a positive direction. He bowled for about a year at the age of 12, and then laid off from the game for the next 5 years of his teen development. Bowling was subsequently re-introduced into his busy schedule and by 1980, due to his uncanny knack for the game, Walter Ray was competing with the pros. With a sharp mind to go along with his exceptional natural ability, Williams was making a lot of serious headway, and in 1984, he acquired a college degree in physics. Walter Ray was able to combine his knowledge of physics with the science of bowling, and in 1986, everything began to come together on the Professional Bowlers Tour, as he won 5 championships in a 2-year time frame.
Walter Ray continued to work on his game over the next several years, making a lot of key adjustments so that by 1993 he was primed and ready to further take the bowling world by storm—and he did. Williams did pick up a tournament win in 1991, but in 1993, he tallied an astonishing 7 PBA titles, and has been steadily capturing championships ever since, proving his mettle through consistency of excellence.
Accomplishments
Although Williams' roots as an athlete are as a horseshoe pitcher, bowling has made him a superstar in the public eye, as he's earned over $4 million dollars in career earnings. Walter Ray's growing number of achievements on the lanes are becoming almost too many to list. Aside from his consistency over an extended period of time, this individual performed one of the rarest one-time feats in the game of bowling during a national TV telecast – he converted the "Big Four" split, the 4-6-7-10, for a spare, which for any bowler is about as difficult as catching lightning in a bottle.
The articulate Williams is known for his calm, unshakable demeanor and is living proof that a 'cool head' prevails under the hottest circumstances. A fierce competitor and at the same time, a real gentleman defines Walter Ray Williams, Jr. as a true role model for players, young and old.
Go Back or Close Window

(To execute a 'BACK' command after clicking on a photo to enlarge, right-click on a white area on the screen that follows, and then select 'Back' from the menu that will appear)
If you like this article, give us a quick click on the 'Google +1', 'Facebook Like', and/or 'Twitter Follow' below