North American Bowling News
---
Bowling Losses
We're saddened by the loss of some of the duckpin game's cornerstones in their own private lair. It's always a heavy blow when our acquaintances have departed, and it's hard to believe they're no longer with us. Perhaps we can take some solace in the fact that although everyone loses life's final battle, still, life's victories far outweigh its defeats. Our fond memories ultimately have the last laugh on death, because the great memories live on beyond death--and when you come right down to it, 'passing', is ultimately just a completion to one's life. Here we remember some of our great friends from the duckpin game.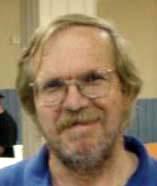 Pete Potts
Arthur "Pete" Potts
7/27/48 - 7/23/09

Pete was one of the true and perennial 'good guys' of bowling. Pete was loyal to the game, and even when he was stricken with illness, he still participated in tournaments, when it meant supporting a worthy cause. Not many people know it, but back in 1968, Pete was named MVP in the Maryland State Softball Championships.
---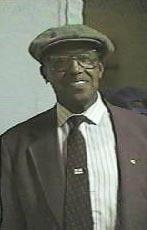 Joe Price
Joe Price

Born on 12/18/16, Joe led a full career and life until his passing early in the summer of 2009. Standing at an impressive 6'3" tall, he was the most respected league member that this writer can recall in 30+ years of bowling, bar none. It was always impressive and kind of amusing to hear so many of the league's "tough guys" address Joe as "Mr. Price", when speaking to him. Joe supported the duckpin game as a bowler for 30+ years, and he sponsored numerous teams in different leagues under his self-owned business of Price Realty, which he operated for some 50 years. Joe was a super athlete. In his early years, Joe played pro basketball, and played baseball in the early Negro leagues as a member of the Homestead Grays. But Joe's most impressive credential in athletics is that he was an inductee in the Washington DC Boxing Hall of Fame. During his boxing days, Joe sparred with the great Joe Louis. When asked about his sparring sessions with Louis, Mr. Price laughingly reminisced, "Man, he hit hard!"
---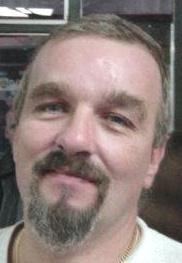 Wayne Odham
Wayne Odham

Wayne was a member of the DPBA tour and was a strong bowler for many years. He also loved to play golf. Wayne was a fiery competitor, but always seemed to be in a good mood, and never had a bad word for anyone.
---
Also, we'll sorely miss Gary Kilmer, who was frequently active in leagues at AMF College Park. Gary was another nice guy, and known as a real 'happy-go-lucky' personality.
The WNDA lost one of its cherished members in Mary Garner. Mary was a staunch supporter of the ladies tour and always a class act.
O'NEIL WYNNE
O'Neil passed away in late summer, and will long be remembered. Hailing from Norfolk, VA, he was ranked the Number One duckpinner in the country in 1961, and 3rd ranked in 1962. A former pro tour winner, Wynne faithfully supported the tour and bowled competitively on the DPBA in 5 decades. Known as a real gentleman, O'Neill was a true credit to the game.
And a final note on the passing of Russell "Buster" Bissett. Russ was a formidable player on the DPBA pro tour for many years. Never to be taken lightly, he was always a threat to put up a big score, no matter how the day was going. Russell made a number of cuts on the pro tour, and is remembered by many as a vendor of quality sports shirts, jackets, and other merchandise in the bowling centers.
Go Back or Close Window

(To execute a 'BACK' command after clicking on a photo to enlarge, right-click on a white area on the screen that follows, and then select 'Back' from the menu that will appear)
If you like this article, give us a quick click on the 'Google +1', 'Facebook Like', and/or 'Twitter Follow' below